July 14, 2021
5 Powerful & Easy Tips On Branding Style Guide
5 Powerful & Easy Tips On Branding Style Guide
Branding is the cornerstone of effective marketing. Perhaps you're hearing this for the umpteenth time, but the importance of proper branding can't be emphasized enough.
If you've not yet conceptualized branding, it's crucial that you start by understanding exactly what it entails. Well, on this note, branding simply refers to the marketing practice that involves creating a solid, positive perception of your business in the minds of your customers. Mostly it involves a distinctive name, logo, and/or a symbol that will be used to particularly identify the company or organization.  
Why brand?
Why would you spend some significant amount of money, time, and/or effort to brand your business? You have nice products; everybody will buy them without caring to know their source. Wait, this is a lie. 
Remember you have competitors, some of whom have better or worse products than yours. This leaves your target customers with a crazy range of choices to choose from. You have to stand out from the crowd and position yourself as the best deal. With a branding style that makes a memorable impression on your audience, you will help your target customers identify your business and products more easily. 
Apart from easy product and business identification, here are additional ways in which a proper branding style guide can benefit your business.
Enhanced trust with customers 
A properly branded business exudes legitimacy and a high level of professionalism in the eyes of customers. This inspires customers to develop trust in the business.  
Related: What Should Businesses Do Today To Establish Trust Online?
Related: Videos on Homepage That Work & Video Storytelling Framework
Improved financial value
 Did you know that publicly traded companies are valued way much higher as compared to their total real hard asset value? This is quite intriguing, especially if you don't know how well-thought marketing can improve the extrinsic value of a business. Effective branding accounts for a remarkable percentage of the additional value. 

Better scalability 
 A strong brand attracts potential investors when it needs external financing for expansion. This is because the investors perceive good longevity and stable future performance, thus a safe place and profitable place for their investment. 
 Inspired workforce
Besides decent work and good pay, employees feel motivated at work when they have a unifying goal or mission. In this regard, a strong brand communicates the mission of your business, serving as a flag around which your employees can rally.
 Why do you need to be consistent?
 In this information and globalization era where new businesses are springing up every minute, the power of branding popular than ever before. Unfortunately, it's something that can hurt your marketing efforts if not well planned and calculated. 
On top of your branding priorities should be a well-thought-of guide. Why, because you don't want to leave your customers confused as a result of your inconsistent marketing. Just consider the varied ways in which you're reaching your customers: Social media, offline advertisement, traditional print media, and/or television adverts. The list could even be longer. 
90% of the consumers who responded to one of Google's recent reports,  The New Multi-screen World: Understanding Cross-Platform Consumer Behavior, reported that they use multiple devices to achieve one objective online. 
For instance, if you want to purchase product "A" online, you can use your smartphone, tablet and computer to get the necessary information before making the final decision. Besides, you might consult different information sources such as websites, social media and online commercial ads. Inconsistent branding of a product across these channels might create confusion among the target audience. That's why 87% of the consumers who responded to a Zendesk survey emphasized the importance of branding consistency across all online as well as traditional marketing platforms. 
Coca-Cola discovered the importance of branding consistency right from its inception and has been doing things right all through.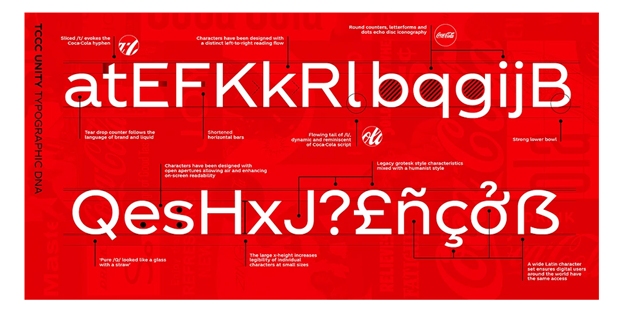 Image Source: Print Mag
A Branding Style Guide 
Considering the different ways in which the information concerning your business reaches your customers, you need to ensure the uniformity of your brand across all the channels. In fact, this is something you should carefully consider before launching your business or when rebranding.
The proactive approach will help you to align your business with the expectations of your target customers from the very word go. 
You want to enable your customers to spot your business and products a mile away, don't you? If so, then you need to acknowledge that you'll achieve this once your brand sticks in their mind. That will happen when they repetitively a branded product or premises communicating the same message using identical logo, images fonts and colours.
No wonder Lucidpress a 2019 Lucidpress survey shows that brand consistency can increase business revenue by 33%. This is where the importance of a branding style guide comes in.
A branding style guide, (or you can call it a brand book or a brand manual), is a document containing a set of guidelines that shape your brand's look and feel on all your marketing collaterals. It gives a summary of your brand
Tips for Creating a Branding Style Guide
Before you start crafting the guide for your business, it crucial that you get an in-depth understanding of your brand. Take enough time to identify its exact mission, vision, and core values.
With that in mind, you can then go ahead to follow the following simple but crucial steps for creating an effective guide for a solid and uniform branding style.
1.     Create a captivating brand story
A captivating brand story that highlights the business' mission, vision, and core values is the heart of a successful style guide.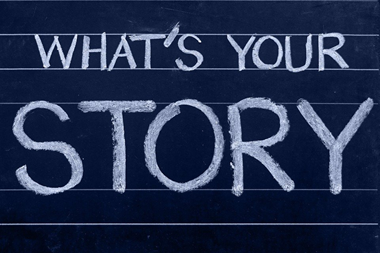 Besides greatly influencing brand experience, the story will inform all the other parts of the guide. Therefore, you can consider seeking help from a branding expert if you doubt your ability to create a great one.
2.     Put down logo guidelines
Your great logo can be distorted and convey a different impression while being used in different environments. That's why you need to give out the guidelines that different users will have to adhere to for consistency.
Highlight the desired logo size range, fonts, colour variations (and the appropriate colours for specific scenarios), and image orientation.
Do you want to discourage the use of your logo to be used in a certain manner?
Ensure you indicate those don'ts as well.  
3.     Indicate your colour palette
Every colour conveys a specific message. Branding colours impact 85% of purchase decisions and boost brand awareness by 80%. By extension, this shows the importance of the careful selection of branding colours. 
Choose a colour palette that communicates your brand's personality irrespective of the involved environment, whether on a website, TV ad, social media or printed ads. Confirm colour meanings before deciding the exact colours that will be used for your branding. Additionally, make sure that the selection expresses the intended mood, feeling and message. 
It is important to include samples of your preferred brand colours in the style guide. Also, show how the colour palette should be reproduced accurately.
Shopify explains its colour choice in its branding style guide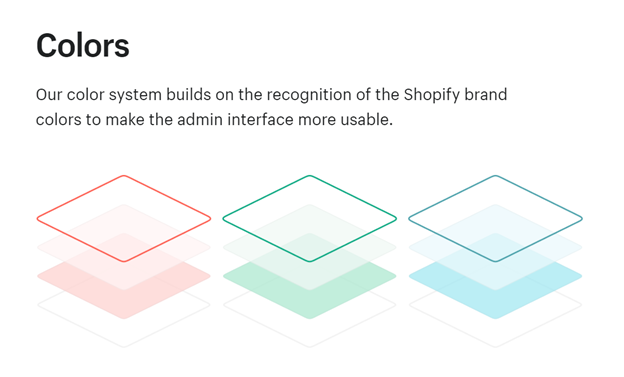 Image Source: Shopify Polaris
4.     Describe the ideal fonts
The fonts that you choose for your brand will have a key role to play in your brand identity. Although font consistency is key across all your collaterals, it doesn't mean that you must stick to just one font. In fact, it is advisable to have a logo font that's different from your other text marketing content's font. The contrast will make your logo stand out.
In this step,  identify your font style and size as well as font design hierarchy and weights.  Font spacing is also another crucial thing you should specify. Consider reaching out to a seasoned brand designer for further guidance if you're stuck at this step.
If you select multiple font types, ensure to specify the exact application of each.
5.     Specify your brand's voice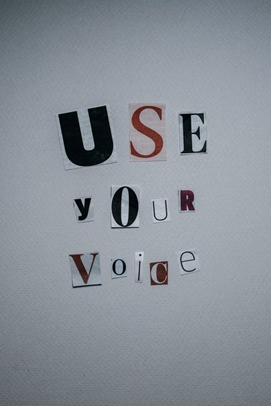 The language that your brand uses influences the perception of the public towards your business. Some words, no matter the good intention you might have, can work against your marketing efforts.
Indicate your do's and don'ts concerning word and language choice for your marketing. The choice should be hugely informed by your brand's personality.
To help the users of the guide understand exactly what's expected from them in this regard, you can go ahead to provide some examples of the ideal words and language to use.
Here is an example that Adidas's brand voice and their voice for every touchpoint in the customer's journey: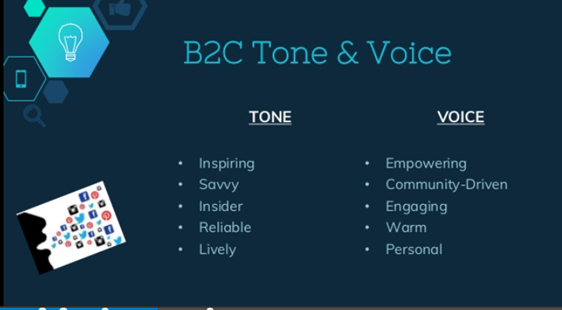 Image Source: Slideshare Presentation By Alexis Kelly
Bonus Tip: Describe your image guidelines
How would you like photos and illustrations to appear on your branded materials? This is something on which you need to come out very clearly on your branding style guide. You can give a few samples of the images you feel most appropriate and from which you'd like the intended manual users to draw inspiration.
The colour palette, the choice of photography, the 'feel' can be expressed from the photos selected. So having this attribute of your brand in your style guide is a good must-have!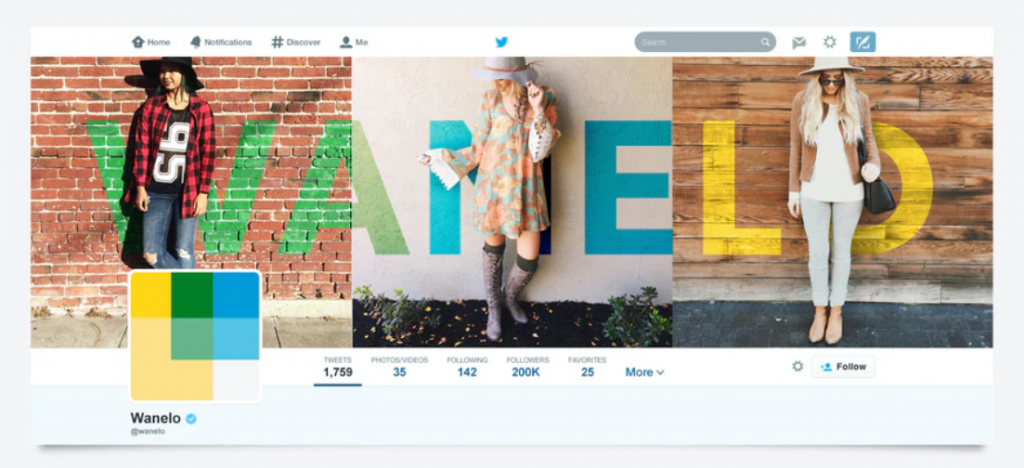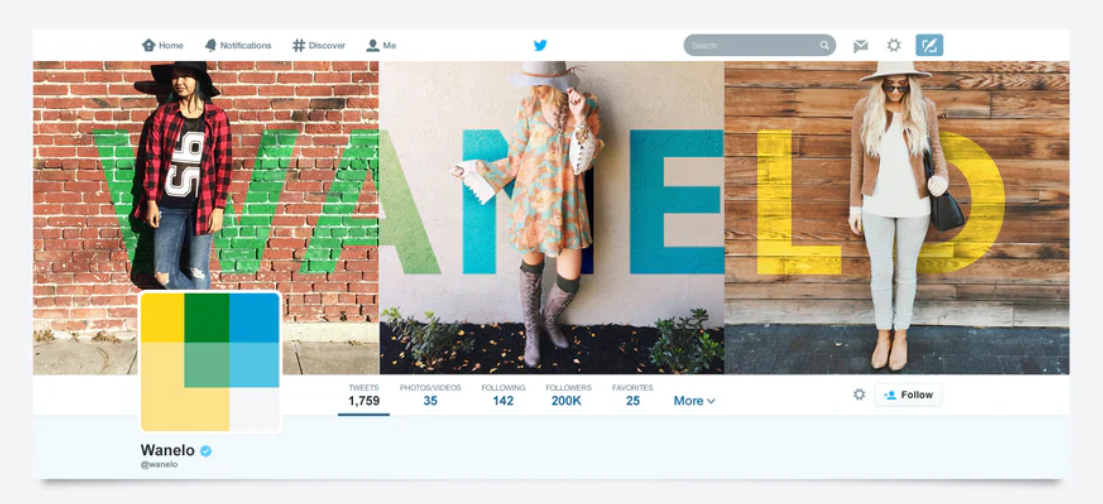 Image Source: 99 Designs
Wrapping Up
A branding style guide comprises specifications on each element of your brand, including colour, logo design as well as content design, and presentation. With it, you'll rest assured that people who are involved in the creation of your marketing collaterals are reading from one page for branding consistency.
Questions? Thoughts? Need Help. Comment below or reach by filling out our contact form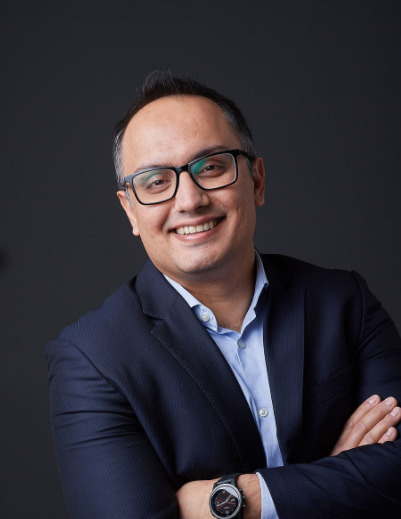 From a start-up helping local small businesses, over a span of 5 years, Usman has built Web Worx Labs to be a leading provider of digital marketing solutions that employs 15+ full-time employees and has customers in over 30 countries.
Outside of work and his passion for all things digital, Usman is a proud father of three, loves running and is an avid reader.
Follow Usman on LinkedIn or Twitter as he is always sharing tips on strategy, branding, marketing and analytics.