July 21, 2021
5 Easy & Impactful Email Marketing Tips You Can Use Right Away
5 Easy & Impactful Email Marketing Tips You Can Use Right Away
Why market via emails?
In today's blog update, we get into email marketing tips.
There are more than 4 billion email users worldwide. This number is far beyond the number of people who use Facebook, Instagram, or other social media sites. So, albeit it might not be the rage amongst millennials, emails have the most extensive reach when it comes to different marketing options to get in front of your audience. And you can use this to your advantage when you are putting your product or services out there.
Even more importantly, when you are emailing your audience, you have direct access to them. 
This means that there is no need for Facebook, LinkedIn, Twitter, YouTube, TikTok or any other platform to permit you to reach them.  These platforms are always changing their algorithms and what could have reached a certain number of people with the same post, may only reach a fraction of that number after they 'updated' or made changes to their platforms.
So email provides you ultimate control. 
With that said, to optimize your outreach, there are some specific tips you can follow. 
Related: How to Show Empathy to Your Team and Customers
Related: Creating Buyer Personas – Detailed Guide
1.   Make sure your emails are mobile-friendly
With the advent of smartphones, we are increasingly dependent on the small devices that manage everything from our daily schedules to our fitness. It is also the one device we check most regularly. For most of us, it is the first thing we do in the morning and the last thing we do before going to bed. We check our emails on average on the phone every 12 minutes.
Refreshing emails on our phones is a part of our routine, and we are more prone to reading a marketing email on our phones than on a desktop.
In 2019 alone, 46% of all the emails that were opened were opened on smartphones. Use this to your advantage, and make sure your emails are formatted in a mobile-friendly way. You can do this by ensuring:
Your template is single-column
Your font size is big enough to be easily legible on a mobile screen
Make your call to action easy to view and centralize it
Make sure you use small pictures so that the viewer can load them quickly even with a slow internet speed
Keep the subject line under 30 characters to accommodate it on the screen
Make sure your emails are not over 600 pixels wide to avoid any issues viewing them.
Test the emails on multiple devices
From tech giants like Apple to entertainment companies like Buzzfeed, everyone is catching up on this marketing technique. These tips listed above are simple, easy to check off before hitting the send button!
2.   Individualize your emails
Gone are the days of impersonalized, generic emails. Your target audience is 26% more likely to open an email with a personalized subject line. From universities to companies like Netflix and Uber, they all prefer "Hi Chris" to "Dear Customer," and for an excellent reason.
People respond more to customized emails and suggestions based on their past purchases or history.
You can use the customer's data to send them personalized emails. Consider their age and their purchase history while suggesting anything to them to help ensure you get the right open rates, conversions and more.
3.   A well-timed email is a well-received email
Time your email. Trust us, there is a science here. The prime time to send emails is when people are most prone to check their phones. These are the times that attract the most traffic to websites. A study shows that most people open marketing-related emails at 10 a.m. and 1 p.m. Use this window to send your emails.
Studies have also shown that the best days to send emails are Tuesday and Thursday. Test these days out, and track the results. Notice when your customers are most responsive to emails.
People also usually read marketing emails outside of work hours. This is also when they are least likely to receive work-related emails, making your emails stand out all the more.
It has become even more precise over the years. Some email CRMs (i.e. GetResponse and Mailchimp) offer individualized automated distribution time by individuals on your lists. That means, even after you hit the sent button, these CRMs will deliver it in the window where they believe the person receiving is most likely to open it based on their past open history. Pretty cool eh? Love technology and the use of algorithms here.
4.   Automated Trigger Email
According to a recent study, automated trigger emails are known to have 70.5% more opens than their other counterparts. Behavioural marketing automation is the best way to keep your subscribers engaged. These emails are usually sent in response to an action taken by the user. Which usually means the users watch for these emails.
For example, a customer bought a product through your website. They will now wait for a confirmation email. Subsequently, when they receive this email triggered by their action, they will most likely open it. Currently, not a lot of companies are using email automation despite its promising results.
This is because the process of automation and industrialization requires investment and is deemed a tad tricky by some. It is worth all the efforts, though, as it is known to increase revenue considerably.
Companies like Amazon and Netflix are prime examples of how to engage customers through triggered emails.
5.   The perfect subject line
No blog on email marketing would be complete if there was no section on the subject line!
The subject line of your email is exceptionally crucial. Can't emphasize this point enough here.
It decides whether or not your customer will open the email. A study dictates that 35% of email recipients open the email solely based on the subject line. If your subject line is too long, chances are it doesn't even fit the screen of your customer's mobile. And on the off chance that the customer is using a desktop, a long, dry subject line will make him lose interest before he even opens the email. Brevity is the key when it comes to coming up with the perfect subject line. Here are a few ways you can ensure you get more opens through your subject line: (Insert Bullets)
Keep it short
Personalize the subject line if you can
Use emojis if possible and fits the context
Humour goes a long way when it comes to subject lines
The more formal, the less intriguing. Keep it quirky to get more eyeballs on the email

Here is a great subject line by Mobile Monkey on an email I received last week. It hits all the criteria for a catchy subject line that stands out!
Closing Thoughts
With time, email marketing techniques are projected to dominate the marketing sector.
With this blog, we have listed many of the key points that you can use to help get your brand noticed more in inboxes and increase your outreach efforts.
With that said, not everything works for everyone. Experiment with the techniques to find the ones that work best for you and let us know how your brand benefits from them.  
We hope you find these email marketing tips useful and easy to implement in your marketing strategy.
If you have questions, thoughts and want help with any of this – then reach out at info@webworxlabs.com or comment below. You can also reach out to us via our contact us page.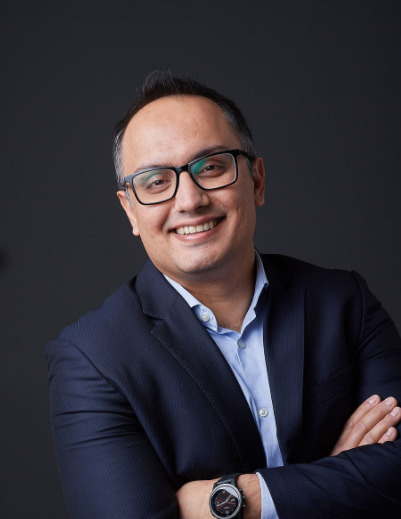 From a start-up helping local small businesses, over a span of 5 years, Usman has built Web Worx Labs to be a leading provider of digital marketing solutions that employs 15+ full-time employees and has customers in over 30 countries.
Outside of work and his passion for all things digital, Usman is a proud father of three, loves running and is an avid reader.
Follow Usman on LinkedIn or Twitter as he is always sharing tips on strategy, branding, marketing and analytics.