Web Design Services
Website Designs That Make Your Brand Stand Out
Your website is your number one 24/7 online silent sales channel.
If your brand is not positioned to stand out with a beautiful design that speaks directly to your target customer, then it is costing you business.
Get a beautiful, optimized website for your business developed by a professional, experienced web design company.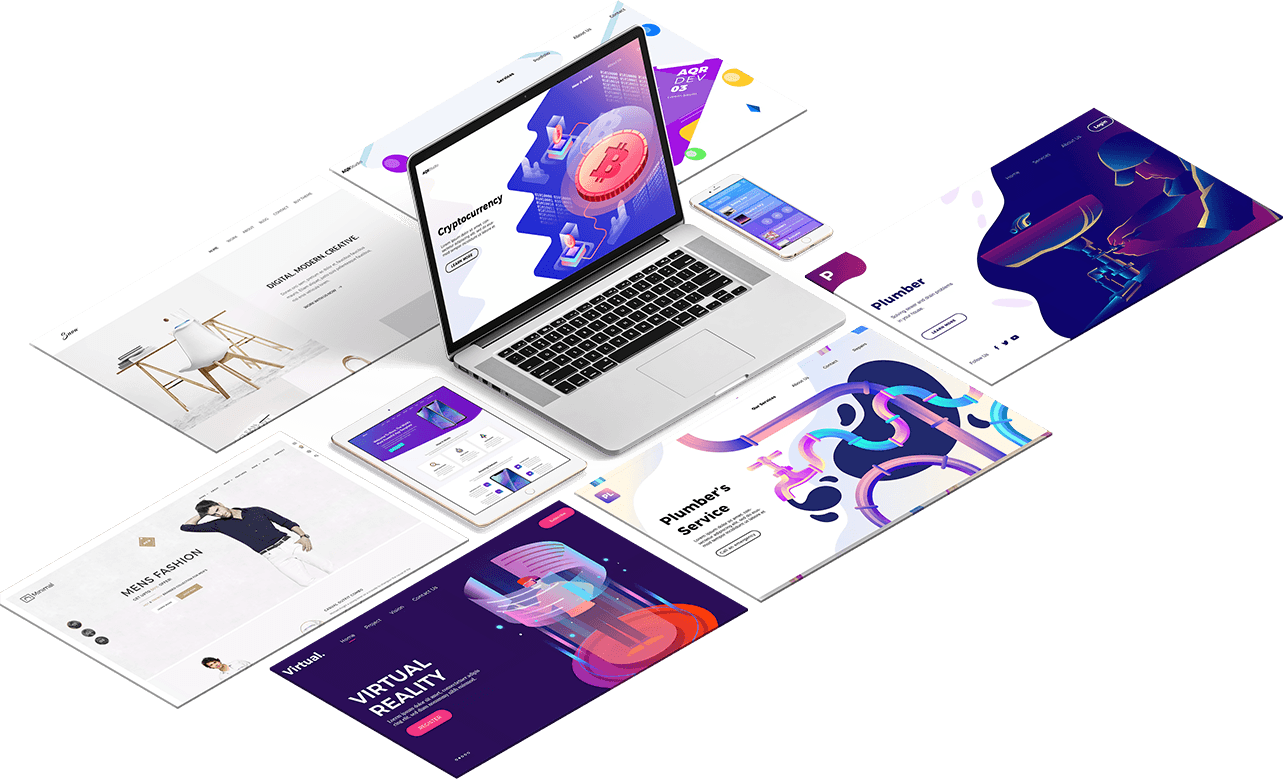 Our Professional Designers Can Help
Make your first impression count by building a website that is designed to stand out from your competition with professional UX/UI Developers. Our designers will work with you to get the essence of your brand. Once understood, we will use the right mix of colour pallets, typography, photography, design elements, and more to share mock-ups before any development is done.
Your website is often the first online point of contact between your business and potential clients. A good website sets a positive impression of the business.
The websites we produce are clean and fresh, each uniquely designed.
Today, more than ever your web designs cannot be only optimal for desktops, but mobile-friendly as well.  We ensure that we create a version for your brand that not only enhances the desktop version, but also the mobile version.
Web Design Service Pricing Plans
See our chart below to help you decide: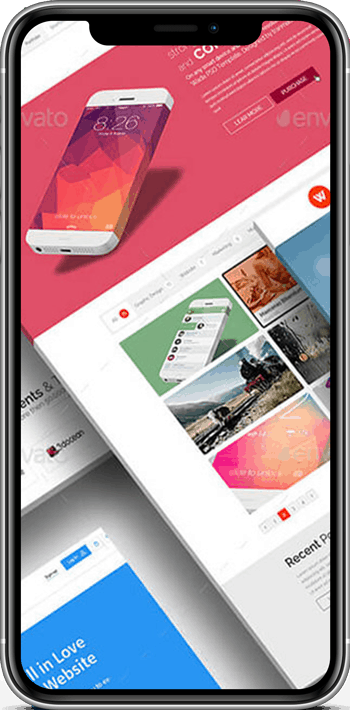 Web Design CMSs We Have Worked With








Service Includes
✓ Responsive Website Design
✓ Usability and Competition Analysis
✓ Information Architecture Design
✓ User Experience Design
✓ Website Content Strategy
✓ Installation & Setup
✓ CMS and e-Commerce Integration
✓ Cross Browser and Platform Testing
Frequently Asked Questions?
What is included in Web Design Services?
Our quotes usually include
Custom web design (i.e. we do not use a predesigned theme, but really design according to your brand),
Development with custom coding
Hosting it on a server for you (or you can have us host it on a monthly plan)
Initial on-page search engine optimization
Latest plugins for your unique functionality and more
& other items to get your site up and running in no time
How long do web development projects typically last?
The answer to that question is that it depends.  A small change or website under 5 pages typically get done in under 10 days.  This includes design, development, feedback incorporation, and hosting.  Sometimes, the feedback can take longer to get back which can result in it going longer by a week or so – but we have a deep development team so we turn around finished products pretty fast!
Does this quote include hosting?
Hosting is usually separate unless you also have other solutions with us.  You can use your hosting provider or we can host the website for you.  We will assess for you to determine whether your hosting packages from your hosting company can handle the capacity for this newly designed website.  Our hosting plans include back-up, maintenance of plugins and versions of the CMS, and security to ensure your site is running smoothly throughout the process. Have questions on hosting & maintenance  – Contact Us!
Are there any hidden fees?
We assess your website needs and deliver a pricing proposal that we will ensure we stay within.  We usually charge 50% upfront and 30% in 1 month and the remaining when the project finishes.
Are your websites mobile friendly?
Yes, all our websites have to be mobile friendly and as an SEO company as well, we take mobile rendering very seriously.  We ensure that we have two versions of the website design and development-ready completed with QA before we go live each time.
Do you design one-page websites or landing pages as well?
Absolutely, we can design any number of pages from 1 page to thousands of pages, we have done it all!
Is there separate pricing for e-commerce designs?
No, our e-commerce packages and pricing fits within the tiers above.  We are transparent upfront and treat each customer equally.  However, given the secure nature of e-commerce websites, we do recommend have a strong maintenance and security plan for your e-commerce brand.