Volume 4 - Wednesday - February 8th, 2023
The Worx Weekly Wednesday
Our curated Marketing News From Around the World:
Discipline & Purpose For Your Organization
Watch the video ->
B2B & b2c MARKETING INSIGHTS
Digital Marketing Term Spotlight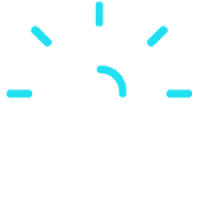 404 Error Message:
A 404 error message appears when you attempt to access a webpage that no longer exists or has been erased. A standard HTTP error message code indicates that the website or webpage you tried to access is not on the server. It's a client-side error, meaning either the webpage was withdrawn or modified, the URL was not updated, or the individual entered the URL wrongly. These are easy pickings for improving customer user experience on your website. Keep your URLs fresh and updated to lower bounce rates. Refrain from directing your visitors to poorly designed web pages that lead to this result.
Additional Resources,Insights & Knowledge Base
For Marketing That Defines
growth
Be the First to Know: Subscribe to Our Newsletter Today
Get the next newsletter right in your inbox