ELEVATE YOUR BRAND DAY 45 MIN VIDEO PRODUCTION & PHOTOGRAPHY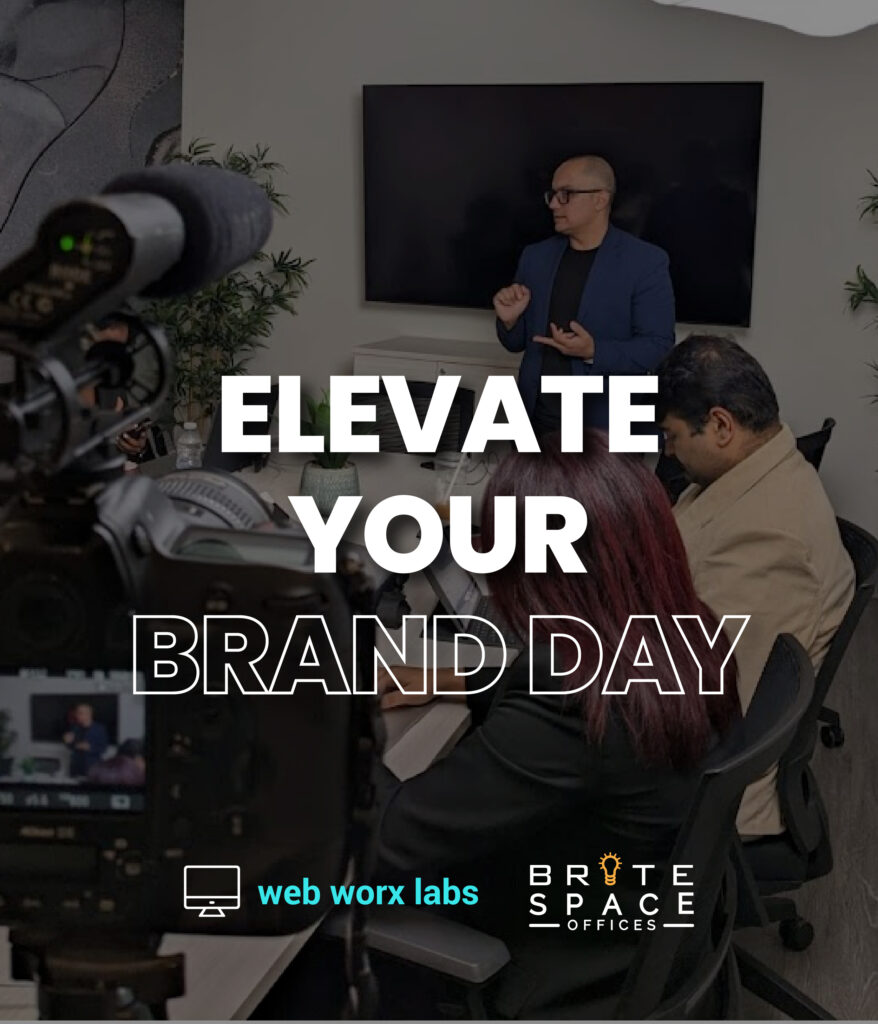 FIRST COME FIRST SERVE BASIS.
BOOK YOUR SESSION
Spots Are Limited👇

CALLING ALL BUSINESS LEADERS!
On October 27th, 2023 (9-6PM)
GET YOUR HEADSHOTS, TEAM SHOTS, CONTENT PRODUCTION!
Web Worx Labs has joined forces with Brite Space Offices in a collaboration that's bound to get everyone talking – Elevate Your Brand Day!
Web Worx Labs is ecstatic to announce our partnership with Brite Space Offices! Together, we're here to spotlight YOUR brand's magic. For a limited offer of just $150 ($799), Web Worx Labs Community & Brite Space members can enter the limelight with professional photos or videos captured within 45 minutes.
Here's your shot to let your brand dazzle the world unprecedentedly.
Illuminate your brand's story like never before! 
Unlock New Opportunities with Web Worx Labs 💼
Calling All Marketing Mavericks! 📣
Web Worx Labs is on the lookout for the following considerable talents:
Digital Marketing Coordinator(Part-time Role): Dive deep into the realm of marketing with us, strategize, implement, and drive impactful campaigns.

Marketing Internship: Exclusively tailored for marketing students eager to roll up their sleeves and gain invaluable hands-on experience.

Community Coordinator (Part-time Role): Bridging and strengthening the brand's and its community's bond through effective communication and engagement strategies.

Community Champion & Brand Ambassador: An enthusiastic advocate for the brand, driving awareness and fostering a vibrant community through authentic representation and interactions.
It's more than just a job; it's a journey filled with endless learning and growth.
Help Us Shape Our New Space!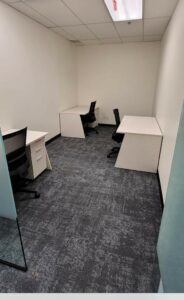 IT LOOKS SO SAD 😔
As we continue to grow and evolve, we're excited to announce our new office space at a new location. It's small – but we want it to be mightly.
We NEED your help & we need ideas. So, let's co-create a space that mirrors our shared aesthetic values and creativity!
This Week's Digital Dish: All Eyes on Ex-Twitter Tidings!
Additional Resources,Insights & Knowledge Base