EARLY BIRD PRICING IS HERE!
Dive into the Strategic SEO Course – Part 1 of 4, where businesses are transformed and obscurity is banished.
In the digital age, visibility is currency, and this course is your gold mine. Unleash the power of SEO and turn your website into a beacon for your audience.
COURSE RELEASES DECEMBER 8TH, 2023
YOU GET THE PRE-LAUNCH PRICING AS A WEB WORX LABS COMMUNITY MEMBER.
Enroll now and start your journey to digital dominance.
WATCH VIDEO TO LEARN MORE
Revolutionize Your Digital Impact!
Unleash SEO Mastery with Web Worx Academy's Upcoming Course – Perfect for Marketers, Entrepreneurs, and Content Creators.
Brace for a game-changing learning experience that will reshape your SEO approach.
This is a Part 1 of 4 of our Strategic SEO Course distills a decade of expertise into a powerful launchpad for digital success. You'll master the fundamentals of strategy as it relates to SEO. In this course – we dive deep into: 
Is SEO right for every business? 

What is the right way to do an SEO in 2024? 

What are the best free tools we use as an agency?

What AI tactics work to give 10X productivity?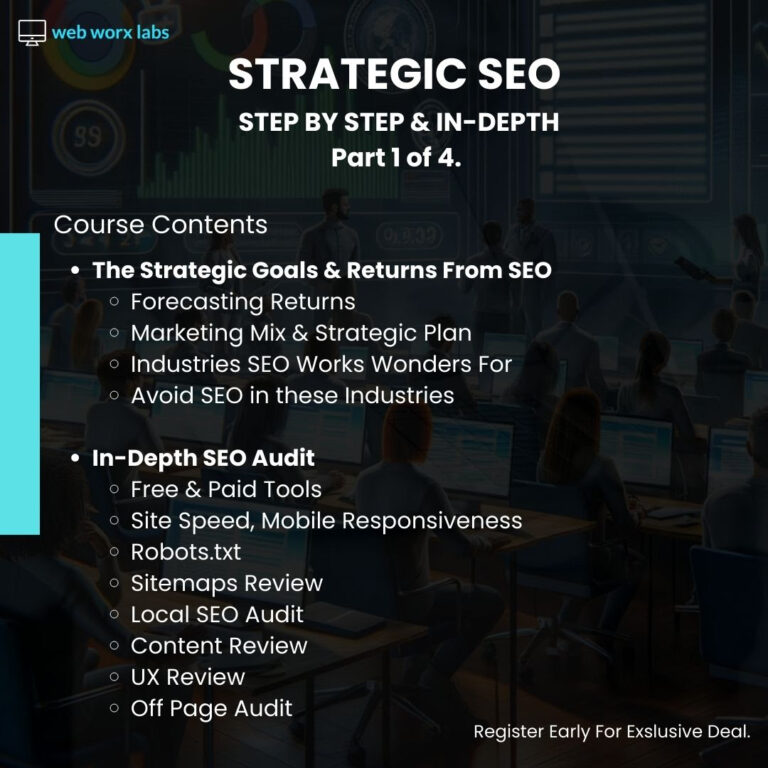 🎉 Spotlight on Brilliance 🎉
A Shoutout to Our Video and Photography Specialist!
Meet the creative genius behind the lens at Web Worx Labs – Kristina Laukkanen, our extraordinary Video and Photography Specialist! With each click and frame, Kristina transforms our visions into captivating visual stories. Your dedication, passion, and creative flair elevate our projects, turning them into stunning works of visual brilliance.
Join us in a virtual round of applause for Kristina – thank you for being the driving force behind the lens and making each project a masterpiece!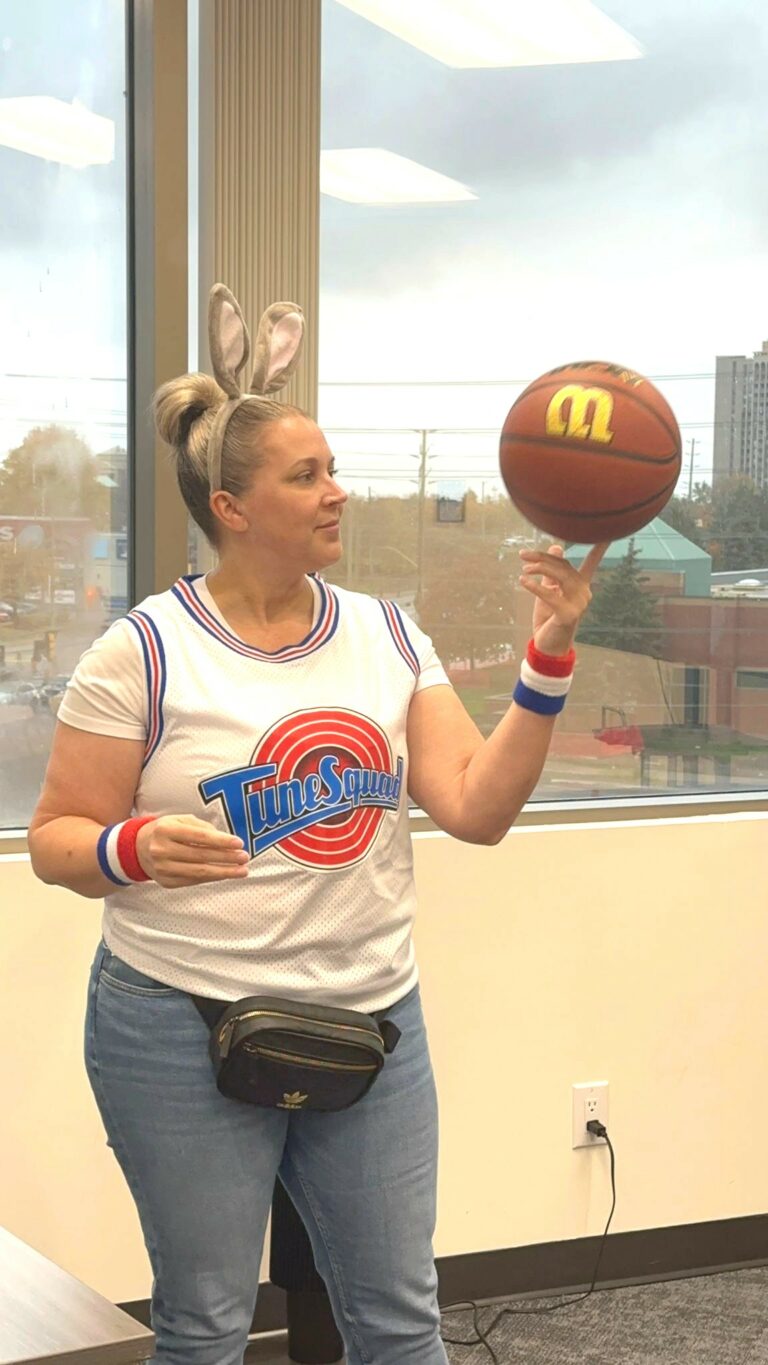 Ad Magic Unleashed: Master the Art of Viral Marketing!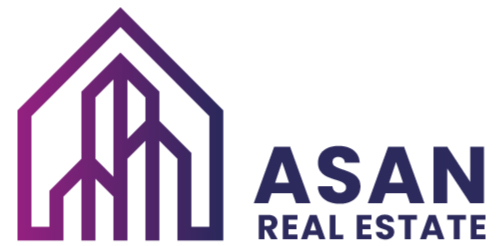 Ignite your marketing prowess with our curated showcase of viral ads that set the digital world ablaze! Our latest newsletter is your ticket to marketing excellence, offering a treasure trove of the most captivating and successful ads, complete with YouTube links for your convenience. 
These aren't just commercials; they're powerful narratives and clever one-liners that have dominated screens and hearts worldwide. Learn from the marketing maestros and elevate your strategies. Each ad is a lesson in creativity and impact, ready to inspire your next big campaign.
This Week's Spotlight: Social Media's Next Wave:

Strategies, Verification, and the Ad-Blocker Showdown!
Cultural Beats & Global Feats: Unleashing the Power of Social Media in International Marketing!
Dive into global marketing: where culture meets social media magic! It's not just selling; it's crafting hits in every culture. Learn 'localization'—more than translation, it's a beat that vibes worldwide. Cultural sensitivity isn't just a word—it's the superhero move for brands winning big globally.
Read more about it here: Worldly Strategies…
TikTok's Billion-Dollar Plot Twist: A Creator Fund Finale Sparks a New Era!
TikTok Drops the Mic: $1 Billion Creator Fund Nears the Final Bow! ✨ In a surprising twist, TikTok closes its creator fund on December 16, sparking a creator economy shakeup. Say hello to alternative channels like the Creativity Program and TikTok Pulse.
Read the full scoop here:  TikTok's new era—
Meta & Amazon's Shopping Extravaganza: Your Social Feed, Your Personal Mall!
Google's Search Empire Soars: Bing, Despite ChatGPT Charm, Faces Uphill Quest!  StatCounter's symphony reveals Google's triumphant ascent to an 88.07% US market share. Bing, adorned with ChatGPT prowess, secures second place at 6.89%. Globally, Google commands 91.55%, leaving Bing at 3.11%.
Read more about it here: Meta Inks Deal
Stay updated, stay ahead! For more marketing insights, tune in next week.
Additional Resources,Insights & Knowledge Base