Enterprise SEO
The SEO service solutions for large enterprises looking to establish a better online presence worldwide
Enterprise SEO
The SEO service solutions for large enterprises looking to establish a better online presence worldwide
What is Enterprise SEO?
Brands that have thousands or millions of webpages on their websites (again can be multiple websites) require a full team of an SEO specialists to develop and execute strategies to help them get discovered and rank on major search engines.
Search Engine Optimization
Local SEO vs. SEO vs. Enterprise SEO
Local SEO is a process of having a business or brand's web presence rank in the local pack of search results. The local pack is better understood as ranking for keywords that entail location-specific queries such as "coffee shop near me" or "exercise equipment in Chicago". These pages and sites are optimized to help rank for these types of searches.
The local pack also integrates map search results to showcase business or brand solutions based on the location of the search query (i.e. IP address is used to determine the local search results pages).
SEO For brands on the other hand is referred to as ranking for specific keywords that may show up in organic search results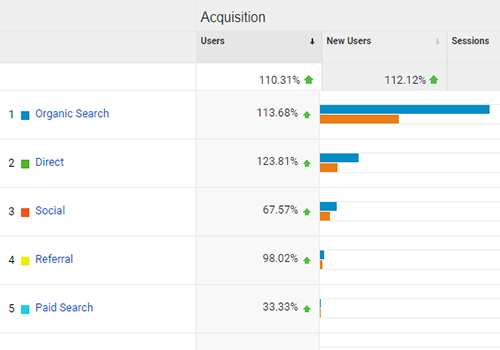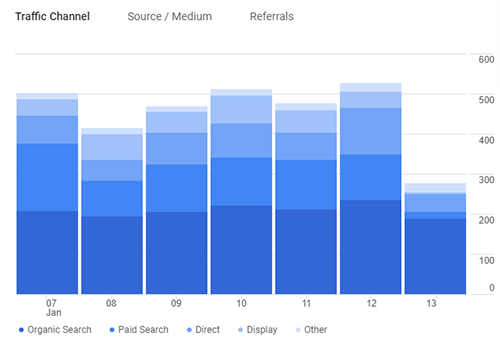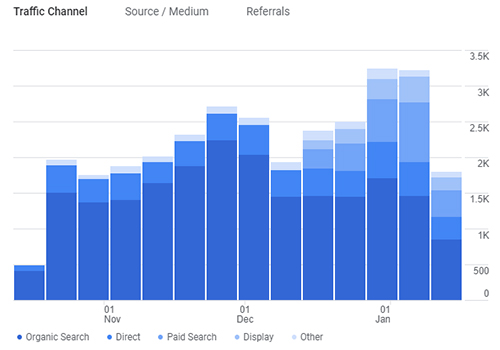 Enterprise SEO on the other hand you can target generic keywords given the size of your site and the history of your brand to capture the market share and search page results. Ranking for generic keywords such as "shoes" or "schools" helps brands that offer many solutions for such a query can get a ton of discoverability and visibility about their brand vs. focus on more specific location-based keywords.
Think of Footlocker or Nike ranking on the search results page when someone searches for "Running Shoes". Because they provide a ton of solutions (in the hundreds or thousands) related to that query and have pages optimized for that keyword, they can get discovered and gain traffic for such a high volume generic keyword.
Enterprise SEO Many Functions
To Come Together
SEO should be a holistic approach and many functions need to have a part when doing enterprise SEO. Marketing, IT, Public Relations & Communications, Product teams, and sales all should work together in providing relevant content for these generic keywords with regular updates in collaboration with the SEO team to rank for these keywords.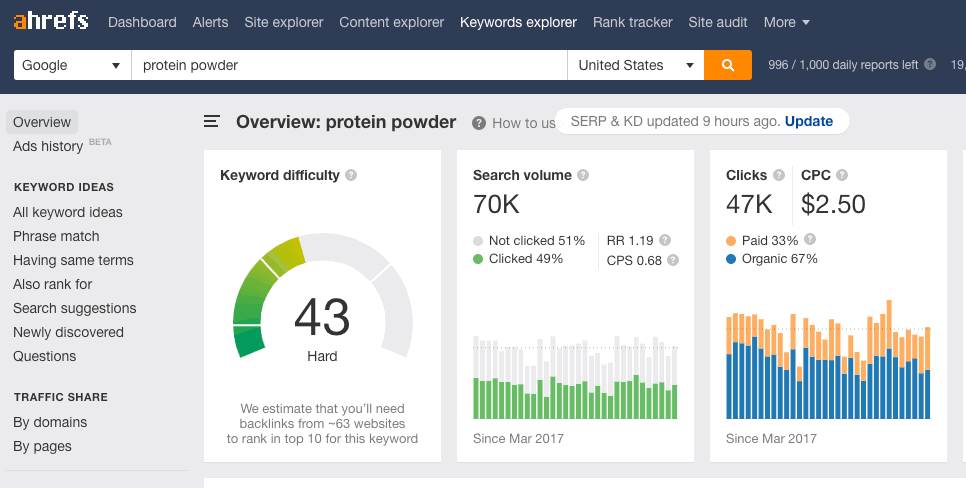 How We Execute Enterprise SEO at Web Worx Labs?
Enterprise SEO is an on-going commitment for larger or global brands to ensure that their brands are ranking for not only their branded keywords but thousands of solutions based keywords and offerings associated with the business.
First & Foremost: Begin With A Deep Dive & Comprehensive Audit With Documentation
Like any SEO campaign, we work to first do a deep dive into the existing lay of the land, the brand presence online, and conduct a full audit of the brand globally.
This entails finding out:
How many pages are we working to rank
How many pages are we ranking for already
Assessment of Quality of content gaps for each fo the pages
On page for the website
Critical issues from a development perspective
Types of keywords we rank for already:
Generic
Local
Voice-based
Branded keywords
Visual search
Internal linking of pages
Usability and site experience
Current behaviour patterns of the website
Review of existing site maps
Detailed analysis of the media and XML sitemaps
& much more
The above are detailed reports that are compiled that compiled over the first 6-12 weeks and shared with the large brands we support.
On-Site Support & Reporting
The above only just summarizes the effort a dedicated SEO team will need to do to implement Enterprise SEO solutions for brands with a large digital presence. Often Web Worx Labs usually places their team of SEO specialists on-site at our client premises working closely with the relevant stakeholders to quickly align, implement, and showcase progress on all the SEO related initiatives.
Not Sure Which SEO Solution is Right For Your Busines? See our chart below to help you decide:
One Location
Targeted Keywords (Under 100)
Targeted Pages (Under 100)
Local Pack
 Contact US
1 833 WEB WORX
One Location
Multiple Locations
Targeted Keywords (In the 100s)
Targeted Pages (In the 100s)
Local Pack
Generic keywords
Voice Search
Image Search
Multiple Stakeholders
 Contact US
1 833 WEB WORX
One Location
Multiple Locations
Targeted Keywords (1000+)
Targeted Pages (1000+)
Local Pack
Generic keywords
Voice Search
Image Search
Multiple Stakeholders
On-Site Dedicated SEO Support
 Contact US
1 833 WEB WORX
If you are unsure which package to go after or need to break the activities down into the strategy development, on the page or off the page – then consider our SEO Consulting Solutions.
We've driven over 5340 leads for our clients on average over the last year per month.

Discover how we can help your business grow
Ready to speak with a marketing expert? Give us a ring:
+1 833-932-9679
Address
100-4310 Sherwoodtowne Blvd,
Mississauga, ON, L4Z 4C4, Canada
Email: 
info@webworxlabs.com
Or Visit Our Contact Us Page:
www.webworxlabs.com/contact-us