Digital Marketing Training, Courses & Webinars
Marketing Courses, Training & Seminars To Help You Stay On Top Marketing Courses, Training & Seminars To Help You Stay On Top Marketing Courses, Training & Seminars To Help You Stay On Top
Digital marketing is a fusion of marketing and technical development. It is a vast field that constantly keeps everyone in the industry on their toes. We hope you find the content useful and enjoy learning the topics we work hard to produce
Here you will find various webinars, courses and other workshops to quickly learn new digital marketing skills. We cover topics like digital marketing overview, design, mood boards, lead generation and more.
Branding & Design Courses & Webinars
Webinar 1: Design Psychology For Marketers
In this webinar, we get into the detailed psychological factors that drive great design. We get into both theory & practical applications that you can use to grow your brand. Happy branding!
Branding & Design Courses & Webinars
Webinar 2: How To Create A Mood board For Your Brand?
Ever wonder what is a mood board and how to create a good one?
Well in this webinar, we get into the nuts & bolts of creating a good mood board.
Ayodale Green – our senior UX/UI designer will walk you through the detailed steps involved in the mood board development process.
Digital Marketing Overview & Frameworks
3. B2B Lead Generation With Digital Marketing – Framework For Success
Marketing has undergone a drastic change over the years. The buyer persona & journey has evolved with buyers now conducting much of the research on their own before contacting a seller.
This framework works for both B2B &B2C companies.
Good webinar on overall strategies
Digital Marketing Overview & Frameworks
4. Digital marketing For Travel Enterprises
In the digital world, Pay-Per-Click advertisements can be a powerful tool in your marketing arsenal. Pay-per-click (PPC) can help you effectively accomplish the following goals:
Drive traffic
Generate leads
Increase sales
Grow your online visibility
Start generating leads today!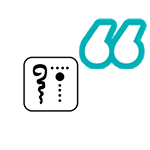 We had an amazing designer redesign our new website for us. It looks very nice and modern. However, it was not ranking for search results.
Kaban Montessori School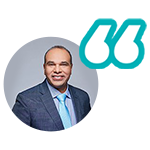 The Web Worx Labs team is simply amazing. From excellent communication, to great design, social media and marketing, they take care of it all.
John Attia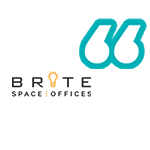 Very professional and will go out of their way to help. Knowledgeable within their industry. Overall satisfied.
BriteSpace Offices
Interested In Learning More?
Digital Marketing Training Is A Must In This Growing Field
Digital marketing is a fusion of marketing and technical development.
It is a vast field that constantly keeps everyone in the industry on their toes.
We hope you find the content useful and enjoy learning the topics we work hard to produce!
Want to continue learning.
Check out our research and blog here.