#1 SEO Company in Calgary
It's where our company took its first step. It's where we signed our first client, and it's where many of our current partners are based. However, also because Calgary is a vibrant city, and is continuously growing to accommodate more businesses. We did the research, we ran the numbers, and we calculated that it would take us approximately six months to appear on the first page of Google's search results for "SEO Calgary." There are other keywords we also rank for that are not related to our core offering including "Digital Marketing Agency in Calgary", "SEO Company in Calgary" and many more. This again is for this city only. We rank in other markets for similar keywords that we have worked diligently by leveraging our in-house SEO experts using white hat SEO practices. This method and approach has allowed our business website to get exposure, allowing us to stay ahead of the competition (other SEO companies in Calgary).
Why should you choose Web Worx Labs over other Calgary SEO Agencies?
We are a digital marketing company located in Calgary, but our expertise is boundless. Our Calgary SEO company includes specialists including the head of our company, Usman Sheikh. They dedicate their SEO expertise to help get you more business via search engine traffic. Typically, it takes months to see the results of SEO work. That's only half the job. The other half requires persistence to make sure your business stays at the top of Google search results and ahead of the competition. Internet marketing is an ever-evolving field with constant updates – but our marketing specialist located centrally in downtown Calgary can help business with all things SEO, including Local SEO, e-commerce SEO, SEO Audits, SEO Analysis and augment with optimized Social Media Marketing to help you stand from the competition. Stunning web design is essential, but without proper SEO, businesses are not harvesting the power of the internet and losing opportunities. A robust marketing strategy requires beautiful web design, SEO, pay per click, social media management, email marketing and traditional offline marketing tactics to ensure the brand maximizes its reach and connects with its target audiences in today's competitive marketplace.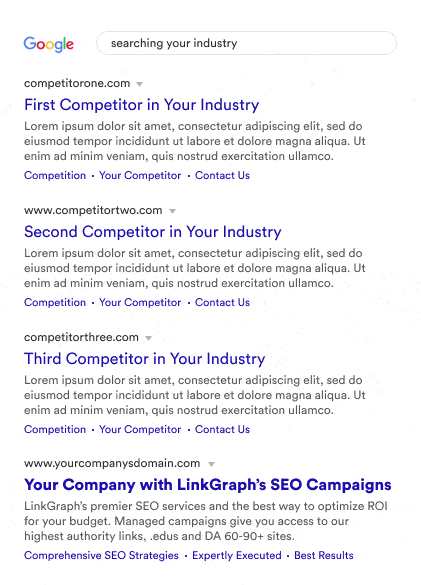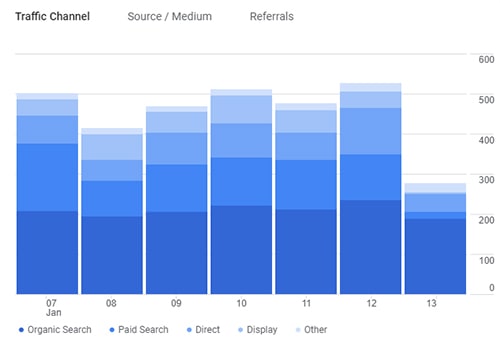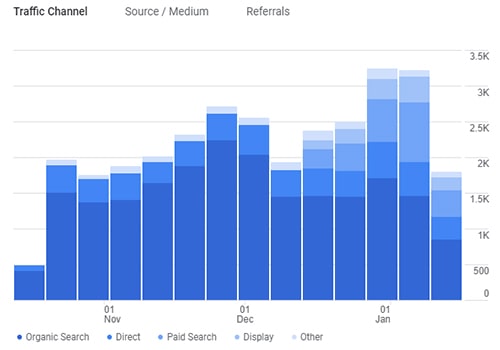 Black Hat SEO vs White Hat SEO?
White Hat SEO and Black Hat SEO. As their names suggest, White and Black Hat SEO divide the full range of SEO practices and techniques into 'white' and 'black' ones. Generally, 'white hat SEO' refers to SEO techniques that prioritize human users over search engine bots. They are also techniques that follow search engine standards and adhere to best practices. Examples of white hat SEO include natural keyword integration, descriptive alt texts for images, user-friendly URLs and UI, and many more. On the other side, we have Black Hat SEO which generally refers to underhanded SEO practices such as keyword stuffing, Doorway pages, Cloaking Invisible text or links, and spammy blogs or links.  To do white hat SEO successfully, you cannot only rely on web developers to 'trick' search engines – but you have to focus on the end consumer in mind.  Local businesses have outranked national brands using these white-hat techniques successfully to scale and grow their businesses.  Local search dominance should never be underestimated as part of a comprehensive digital marketing strategy.
Is Your Website Bringing Your Sales?
Does your website show up in Google's search results?
Is your website traffic bringing you traffic?
Do you have content marketing, combined with SEO marketing in place to help you outrank the competition?
Can potential customers find you when they're looking for businesses similar to yours online?
Is your website optimized according to Google's guidelines?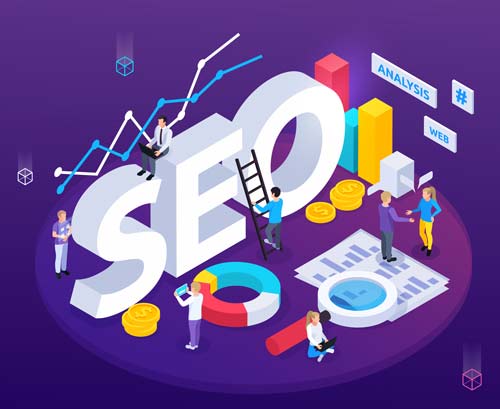 If you answered no to any of the above questions, then you probably need SEO.







Note:
It is normal for SEO results to fluctuate every now and again, but you can rest assured we will continue our SEO work to make sure you stay at the top of Google's search results.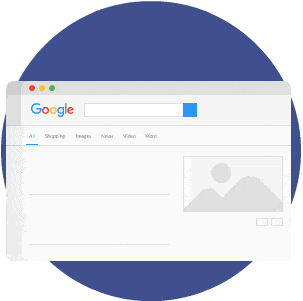 Our SEO Packages For Small & Large Businesses in Calgary
Our SEO Packages are ideal for small or large businesses.  If you are a small business owner or leading a small company, then our small business SEO packages are a perfect fit for you.  They take the stress out of SEO campaigns with an affordable price tag, allowing you to focus on your customer, while we focus on y our digital marketing.
Affordable SEO Packages for Small Businesses
Or if you are looking for large-scale SEO campaigns, e-commerce marketing campaigns, then look no further than our Enterprise SEO Solutions.
Your website will get visibility with its target audience if it's not ranking in search results. To rank in search results, you need to optimize your site according to search engine guidelines. The goal is to make it easy for search engine bots to crawl and parse your website and give it a gold star so that it can then recommend your site to search engine users.
Accessible URLs
High volume keywords relevant to your business
Organic, relevant content
On-Page optimization (title, meta tags, alt text)
Incorporate keywords into your site's content
Fast loading, secure pages that look great on different devices
Structured Data
How many of these SEO boxes does your website tick off? if it doesn't don't worry, we provide SEO Services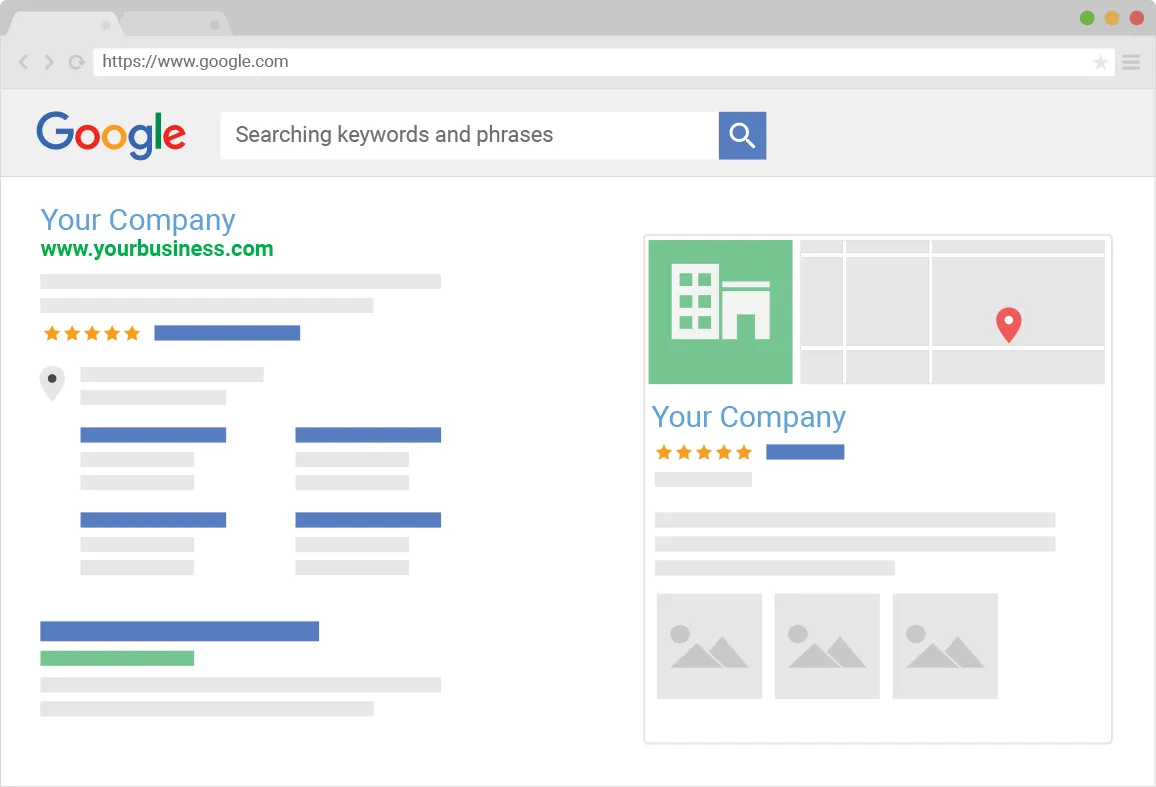 What Our Clients Say Testimonials From Page 20 to 1 in Just 5 Months!
The work we put in for our own company is the same we put in for yours. We pride ourselves on taking a personal approach with our clients; your business is our business.  A good SEO consultant or team can provide references and testimonials – so not only talk the talk but also walk the walk.
We have a proven track record for helping businesses boost their sales via SEO.  Our very first client was struggling with getting visitors to their newly designed website because they were not ranking high enough in search results (their site was on page 20!).
Usman Sheikh, the founder and head of Web Worx Labs, offered his SEO expertise to help get more people to visit their site. Within just five months, their website went from being in the forgotten land of Google's search results to the first page where the majority of users are. They started getting more calls and inquiries about their services just from SEO. This dedication and SEO expertise goes to show that SEO is vital for a business.
Having a well-designed, user-friendly website is all well and good, but it doesn't do much for your business if people are not finding it in their search queries.  You can read the full case study in our case study section of our website.